Reading Time:
2
minutes
Alternatives to Pumpkin Spice Lattes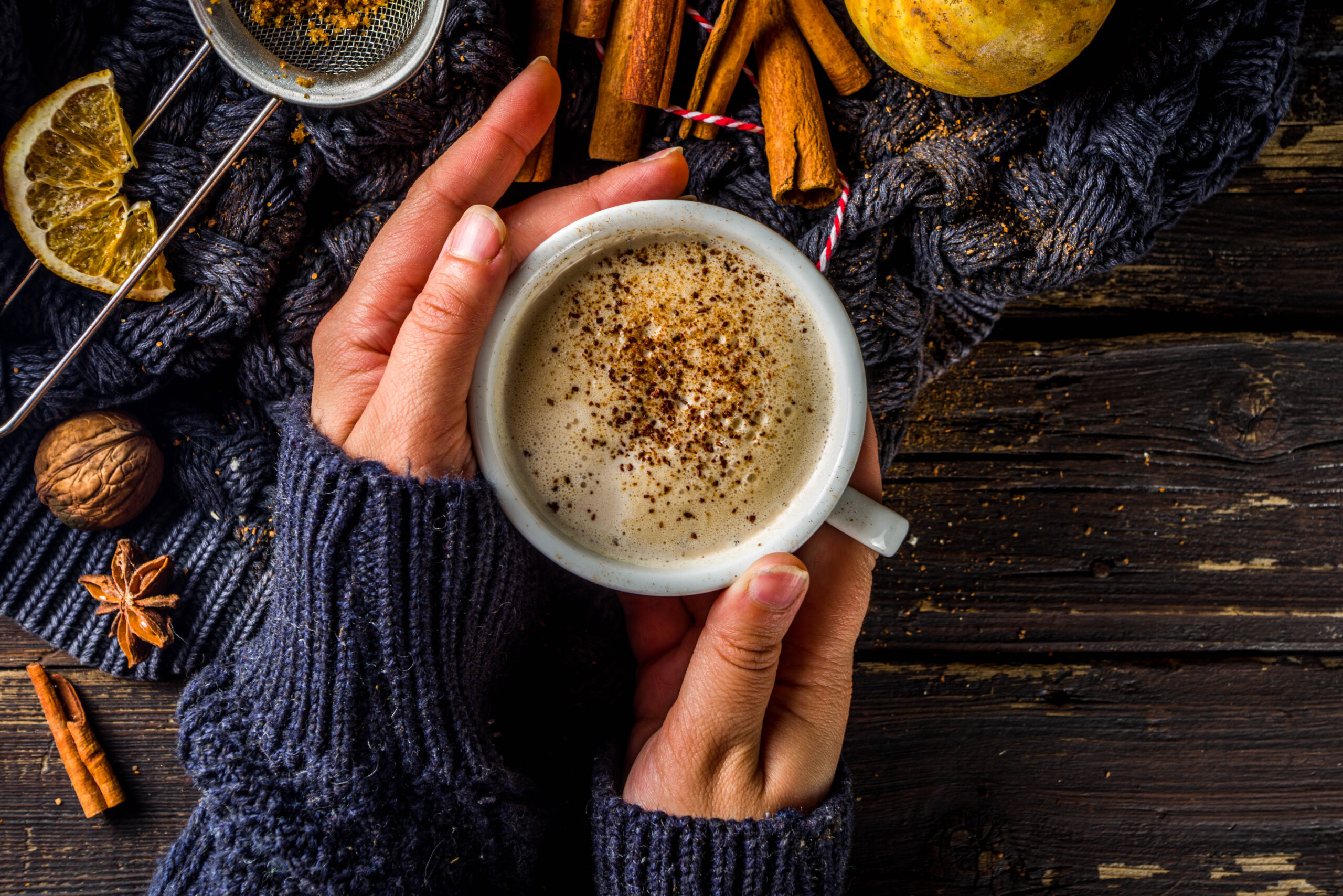 At this time of the year, many of us get caught up in the allure of pumpkin spice—everything. Nothing is off-limits, from lattes to deodorant (yes, read on if you're tempted)! Although spices are rich in nutrients, most packaged foods and drinks featuring this particular blend are loaded with sugar. Here are some ideas for healthier indulgences featuring the combo of ground nutmeg, cinnamon, cloves, ginger, and sometimes allspice. 
Buy pumpkin spice coffee, and brew it yourself. If you can't find it, mix the spices into ground coffee prior to brewing. Or, if you're more of a tea person, try pumpkin spice tea. To add sweetness and creaminess, stir in unsweetened oat milk or cow's milk—foam it for a decadent cup that won't have you missing your favorite coffee shop's super-caloric version. Finally, cap it off by sprinkling with more pumpkin pie spice seasoning. 
Scent your house and body with pumpkin spice hand soap, essential oil, or deodorant. Or try pomanders. To make the latter, just poke holes in fresh oranges with a toothpick, then stick in whole cloves. 
Make pumpkin spice mac and cheese. To make it, boil whole-grain or legume pasta until al dente in salted water, following package instructions. Then, melt a couple of Tablespoons of unsalted butter in a medium saucepot over medium heat. Whisk in an equal amount of whole-wheat or gluten-free flour. Then, add a cup of milk (plant-based or cow's) and some grated nutmeg, along with salt and pepper. Bring to a boil over medium-high heat, whisking until smooth. Once smooth and thick, turn off the heat. Stir in lots of grated cheese and some canned pumpkin, whisking more. Combine with cooked pasta in a greased baking dish, sprinkle with more cheese, and bake until the cheese on top melts, about 20 minutes. 
Start your day with pumpkin spice oatmeal or pancakes. Prepare plain unflavored oatmeal. Then, stir in canned pumpkin, pumpkin pie spice, and a small amount of unsweetened applesauce, honey, or maple syrup to sweeten. For pancakes, substitute canned pumpkin for some of the liquids in the batter, and season with pumpkin pie spice. Top with diced pear or apple. 
Prep a seasonal snack. Make popcorn, and stir in pumpkin pie spice, salt, some fresh orange zest, and melted unsalted butter or extra virgin olive oil. Or, in a bowl, toss raw nuts (such as almonds or cashews) with pumpkin pie spice, salt, olive oil, vanilla extract, and—if desired—a small amount of honey or maple syrup. Bake at 300 degrees F until aromatic and lightly golden, about 10 minutes.