Reading Time:
2
minutes
Healthy Holiday Recipe: Salted Dark Drinking Chocolate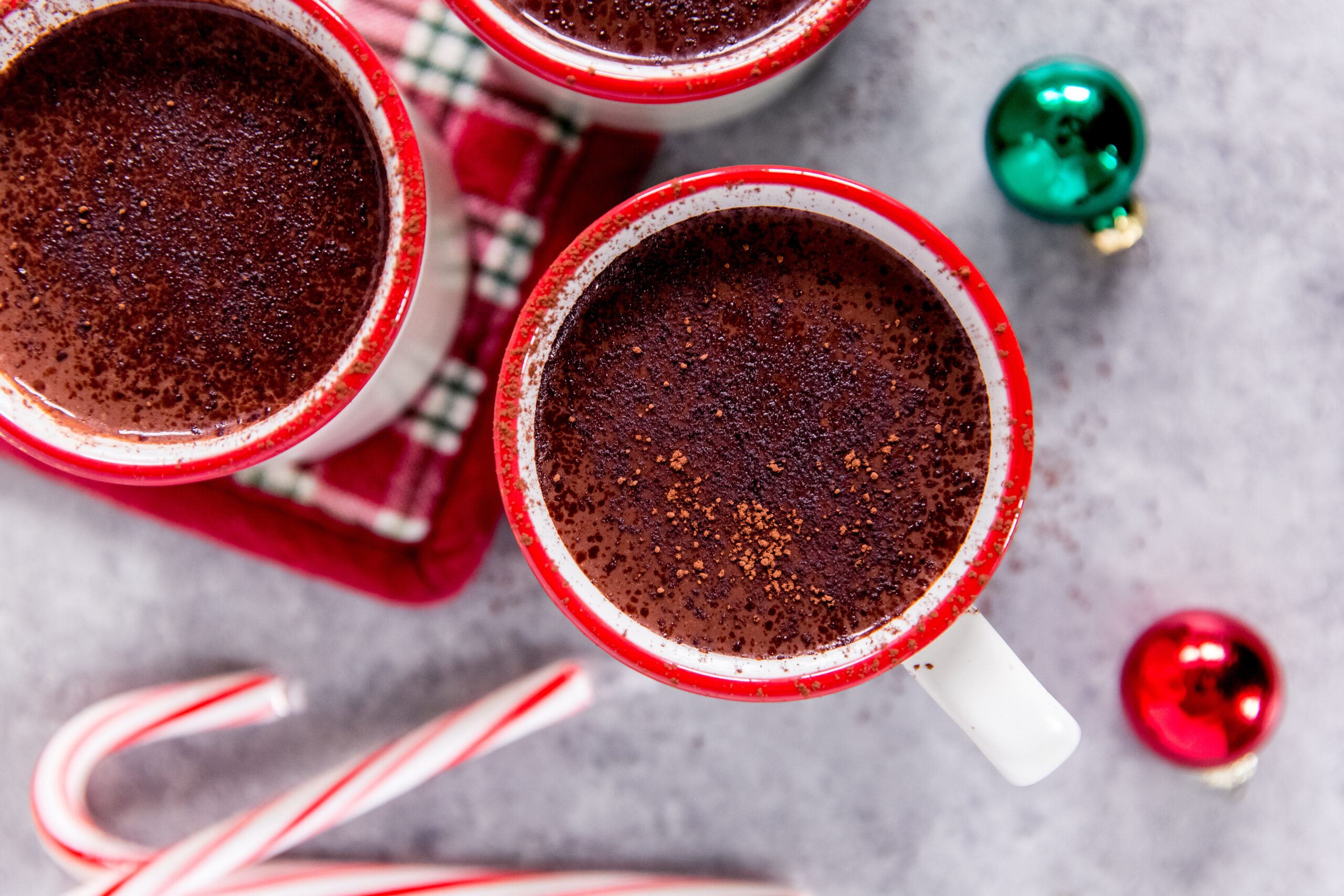 No other beverage feels quite as festive as a mug of hot chocolate during the bustling holiday season, but most packaged cocoa mixes are full of sugar, corn syrup, unhealthy fats, and additives. Not to mention, they taste more like hot sugar water than actual chocolate when prepared.
It's simple to make your own hot chocolate using cacao powder and a bit of real, dark chocolate—both of which are good sources of fiber, iron, magnesium, and antioxidants.
We used almond milk to make a creamy drink that has fewer fat and calories compared to homemade cocoa recipes that call for full-fat dairy products. Cinnamon, vanilla extract, and sea salt add extra flavor with no extra sweeteners required.
Healthy Holiday Hot Treat
Salted Dark Drinking Chocolate
Makes 3 cups
Ingredients
3 cups regular almond milk (not unsweetened)
3 tbsp raw unsweetened cacao powder
3 tbsp dark chocolate chips or 3 tbsp of chopped dark chocolate bar (use dairy-free chocolate if needed)
¼ tsp ground cinnamon
Scant ¼ tsp sea salt
½ tsp pure vanilla extract
Instructions
Pour almond milk into a medium saucepan set over medium-high heat and whisk in the cacao powder until smooth.
Reduce heat to medium and add chocolate chips, cinnamon, and sea salt and stir until the chocolate is melted and no clumps remain.
Continue heating the mixture over medium to medium-low heat until it's steaming hot, but do not let it come to a boil. Pour into two or three mugs and top with extra cacao powder, cinnamon, or shaved dark chocolate, if you wish. Enjoy while hot.
Notes
We used regularly refrigerated (also sometimes called original) almond milk which contains some added sugar. If you use unsweetened almond or other non-dairy milk, you might want to add a little sweetener.
We recommend tasting your cocoa first and then adding 1 tablespoon of pure maple syrup at a time till it's to your liking.
Using 3 cups of unsweetened almond milk and 2 tablespoons of maple syrup in this recipe will result in similar nutrition.
We recommend using dark chocolate that contains at least 65% cacao. Exact nutrition information will vary slightly depending on the brand of dark chocolate you use.
Nutrition Information
For 1 cup
Calories: 152
Fat: 10 grams
Saturated Fat: 4 grams
Sodium: 333 milligrams
Carbohydrate: 18 grams
Fiber: 5 grams
Sugar: 11 grams
Protein: 2 grams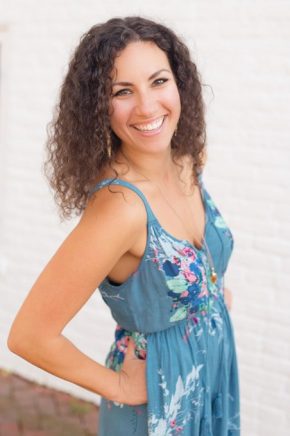 Sharon Lehman, RDN
Sharon is an Integrative Nutrition Health Coach, and health and wellness writer. She specializes in intuitive eating, recipe development, food photography, and hormone health. She enjoys sharing healthy living tips and recipes on her blog:  www.heartandstove.com