Reading Time:
4
minutes
How to Eat with the Seasons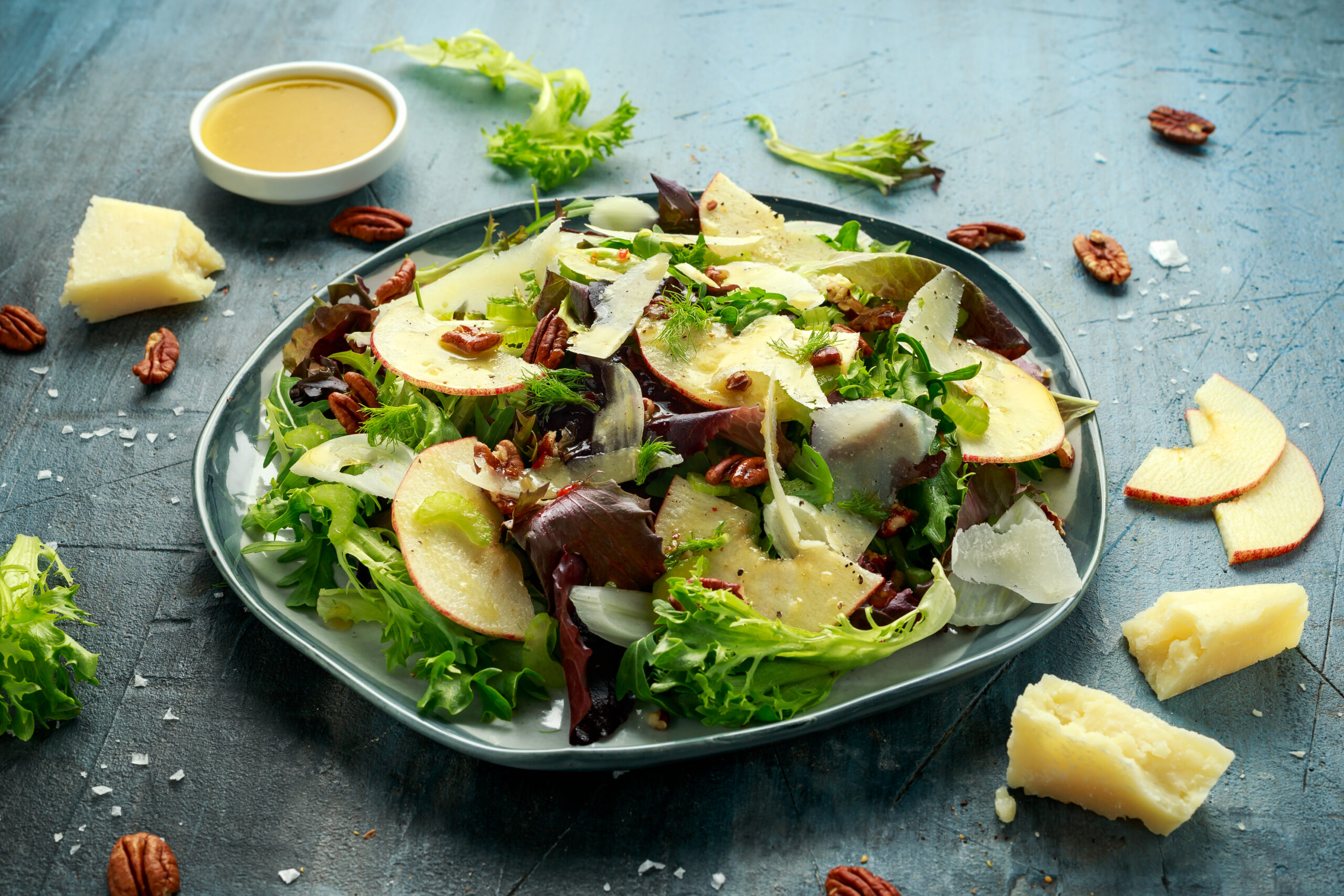 Eating seasonally (and locally) is healthier and more delicious
Eating seasonally (and locally) is healthier and more delicious, explains Sheela Prakash, RD and author, Mediterranean Every Day. [1] [2] "Local, in-season produce contains the most nutrients," she explains. Here's why: As soon as they're picked, fruits and vegetables begin to lose their vitamins and minerals. For out-of-season produce, that translates to weeks or months from soil to plate. Plus, out-of-season produce slated for shipping is often treated with ripening agents and harvested earlier, both of which can compromise nutrient content.
Although the choices will be slimmer in the fall and winter, "still try to seek out as much fresh, local produce as you can find," Prakash recommends. "Even in colder climates, many communities continue to hold farmers markets, often moving them inside, and visiting them is a great way to keep supporting your local food system throughout the winter." To round out what you find, opt for fresh, out-of-season produce and frozen fruits and vegetables, the latter of which are "surprisingly nutrient-dense, as they're picked at peak-ripeness and flash frozen," she adds.
At this time of the year, look for squash, such as sweet, orange-fleshed butternut. Meanwhile, pears and apples are crisp and refreshing when raw, and velvety and satisfying when poached or roasted. Below, find recipes for roasted butternut squash, apple salad, and poached pears.
Apple, Fennel, and Parmesan Salad with Chickpeas
Here, sweet, juicy raw apple contrasts with nutty, salty, and rich Parmigiano-Reggiano cheese. For the best texture, be sure to wash and spin the romaine dry. If you can't find white balsamic, use regular balsamic—the salad just won't be quite as pretty.
Serves 2
Ingredients
2 TBSP white balsamic vinegar 
2 TBSP extra virgin olive oil
1 large heart romaine lettuce, chopped (about 2 cups)
1 large sweet apple (such as Gala), cored and thinly sliced (about 2 cups)
1 cup canned chickpeas, rinsed and drained
1/4 medium bulb fennel, both ends trimmed, core removed, and remainder sliced thinly (about 1 cup)
¼ cup grated Parmigiano-Reggiano
1/4 tsp salt
Fresh-ground black pepper to taste
Instructions
In a medium-large bowl, whisk together vinegar and oil.
Add the romaine, apple, chickpeas, fennel, cheese, salt, and several grinds of pepper. Using tongs, toss well. Transfer to two plates.

Roasted Butternut Squash with Soy and Mirin
Try this slightly sweet side with baked cod, salmon, or tofu.
Makes about 3-1/2 cups (4 servings)
Ingredients
2 TBSP olive oil, divided
2 medium butternut squash
¼ cup mirin (sweet Japanese rice wine)
2 TBSP soy sauce or tamari
Instructions
Preheat oven to 400 degrees F, and grease a baking sheet with half of the oil. Cut the ends off of each squash. Cut each squash in half horizontally, then stand each of the halves on the cutting board and cut off the skins. Cut flesh into 1-inch-dice, discarding sections dominated by pulp and threads. Add the diced squash (about 6-1/2 cups) to a large bowl.
To the bowl, add the remaining oil, mirin, and soy sauce, and toss well. Pour the squash and liquid onto the greased baking sheet in one layer. Roast until tender enough to poke easily with a fork, about 40 minutes.

Poached Pears in Spiced Red Wine
Serve this elegant, low-sugar dessert at Thanksgiving or another festive cold-weather meal. (For more of a treat, opt for vanilla, rather than plain unsweetened, yogurt.) Comice pears are large and extremely sweet; however, feel free to use any variety you can find. Although this recipe suggests serving the pears cold, you could also enjoy them warm.
Serves 4
Ingredients
1 cup fruity, medium- or full-bodied red wine, such as Zinfandel or Merlot
¾ cup fresh, strained orange juice
1 TBSP maple syrup
1 cinnamon stick
2 star anise pods
¼ tsp salt
4 Comice pears, washed and labels removed
For serving: 1 cup Greek-style yogurt (unsweetened if watching your sugar intake); and ½ cup toasted nuts and seeds, such as walnuts, pumpkin seeds, or pecans, divided
Instructions
To a large Dutch oven, add wine, juice, one cup water, syrup, cinnamon, star anise, and salt. Stir well. Bring to a boil over high heat. Meanwhile, halve each pear vertically, and core.
Once the poaching liquid has come to a boil, add the pears, cut-side-down. Cover and reduce heat to medium-low. Simmer until the pears are tender enough to poke easily with a fork, about 30 minutes (if fruit is soft and ripe, simmer for less time).
Carefully transfer the pears to a bowl. Increase the heat to high, and boil the poaching liquid until reduced by about half, about 15 minutes.
Pour the reduced liquid over the pears, and let cool to room temperature. Cover and chill until cold.
To serve, place two pear halves cut-side-up in a serving bowl. Drizzle with one-quarter of the poaching syrup. Top with yogurt and toasted nuts or seeds.