Reading Time:
5
minutes
How to Help Your Body Detox—and Still Enjoy Food!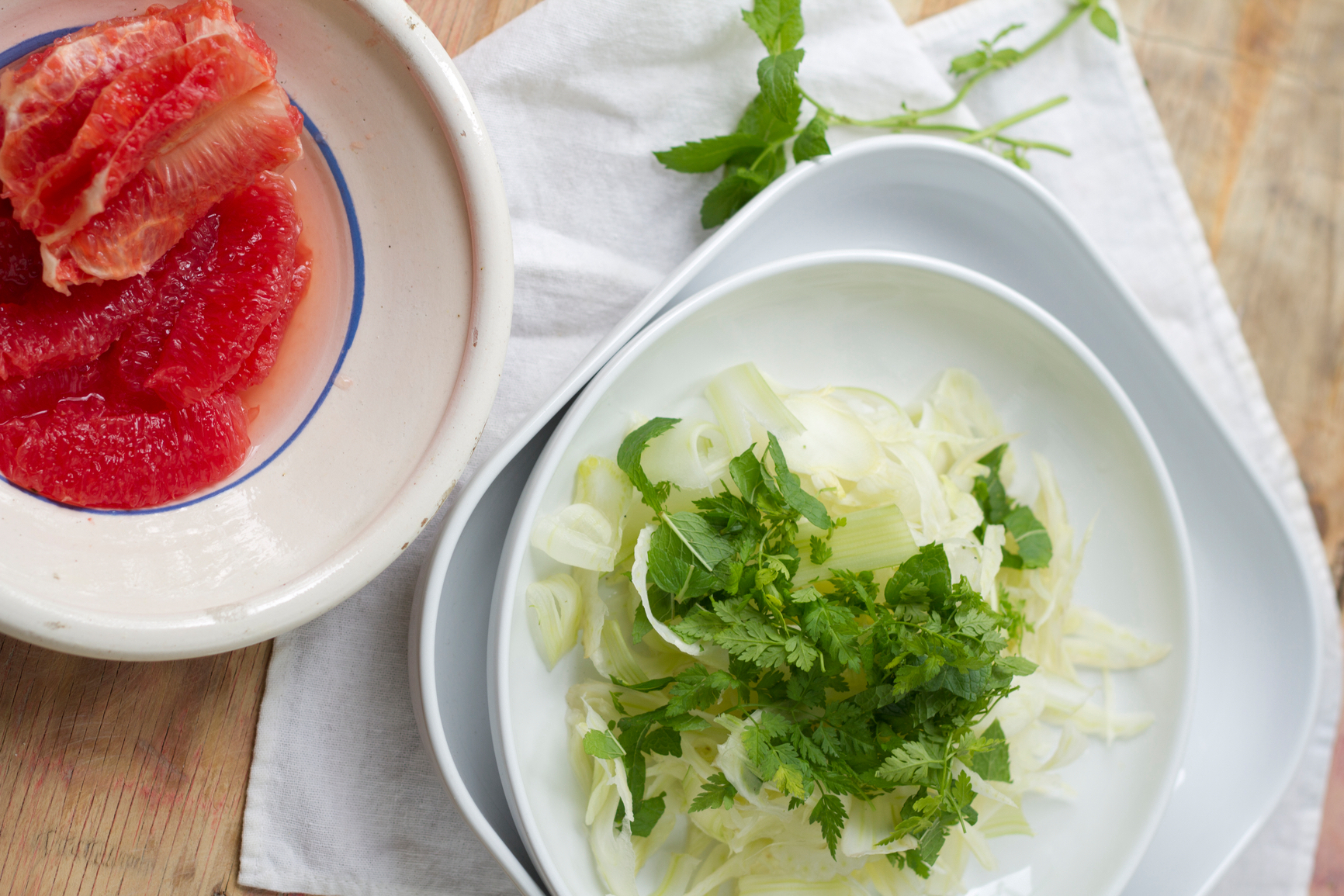 Detoxes might be popular and appealing in theory, but they aren't necessary, according to
The Academy of Nutrition and Dietetics
. That's because "your body is designed to detoxify itself; you don't need a special product to do it for you," says Whitney Linsenmeyer, PhD, RD, LD, Spokesperson for the Academy and Assistant Professor of Nutrition at Saint Louis University. [1]
Multiple organs play a role in detoxifying the body, she adds. The liver metabolizes nutrients and removes unwanted byproducts, while the kidneys filter those byproducts from the blood, she explains. "The stomach contains hydrochloric acid, which is one of the body's first defenses against food-borne pathogens, and the intestines contain a host of beneficial bacteria that destroy other harmful bacteria."
Instead of an extreme cleansing program, try out the health-supportive strategies and recipes below.–
Experiment with cutting sugar
A "sugar detox" is one type of detox worth trying, Linsenmeyer says. Avoiding the consumption of added sugars for a period of time can help to reset the sugar craving, she explains. "We know that the average American consumes far too many added sugars per day: 22 teaspoons, compared to the recommended limit of around 6-9 teaspoons. Plus, sugary foods and beverages can certainly become habit-forming." That said, she offers the caveat that, "in general, practicing moderation will be more effective than swearing off added sugars indefinitely. Try to savor just one cookie per day, instead of promising that you'll never touch a cookie again."
Eat to support key organs
We can also support the body's built-in capacity to detoxify by eating a healthy diet and letting the body do the rest of the work, says Linsenmeyer. To give the body an extra boost, she suggests upping water and fiber intake. According to the National Kidney Foundation, "water helps the kidneys remove wastes from your blood in the form of urine. Water also helps keep your blood vessels open so that blood can travel freely to your kidneys, and deliver essential nutrients to them." [2]
As for fibers, certain types, Linsenmeyer explains, "will be fermented in the large intestine, which will help to proliferate the healthy bacteria and destroy harmful toxins." Instead of purchasing a specialized product to glean them, she recommends consuming vegetables, fruits, whole grains, beans, and legumes.
Research has highlighted the benefits of certain types of fruits and vegetables in particular, at least when it comes to the liver. Among them, grapefruits, cranberries, and grapes have demonstrated liver-protective capacities, according to a 2014 review published in the World Journal of Gastroenterology. Meanwhile, a 2010 study found that blueberries might help protect liver cells from oxidative stress. [3] [4]
Cruciferous vegetables and beets are also worth adding to the shopping cart. A 2015 study showed that broccoli sprout extract "protected the liver…through induction of detoxification," while a 2014 study provided evidence for the liver-supporting qualities of beets. [5] [6]
Consider sipping coffee or red wine
Several studies consistently show that coffee drinkers with chronic liver disease have a lower incidence of liver cancer, according to a 2014 review in the Journal of Gastroenterolic Hepatology. Similarly, a cross-sectional study whose results were published in the British Medical Journal found that green tea might help protect the body from liver disorders. [7] [8]
For those looking to justify their already-customary glass of red, the beverage could also enhance liver function, according to a 2015 review. Just keep in mind limits, as per the government's recommendation: "If alcohol is consumed, it should be in moderation—up to one drink per day for women and up to two drinks per day for men." [9] [10]
Try these health-supportive recipes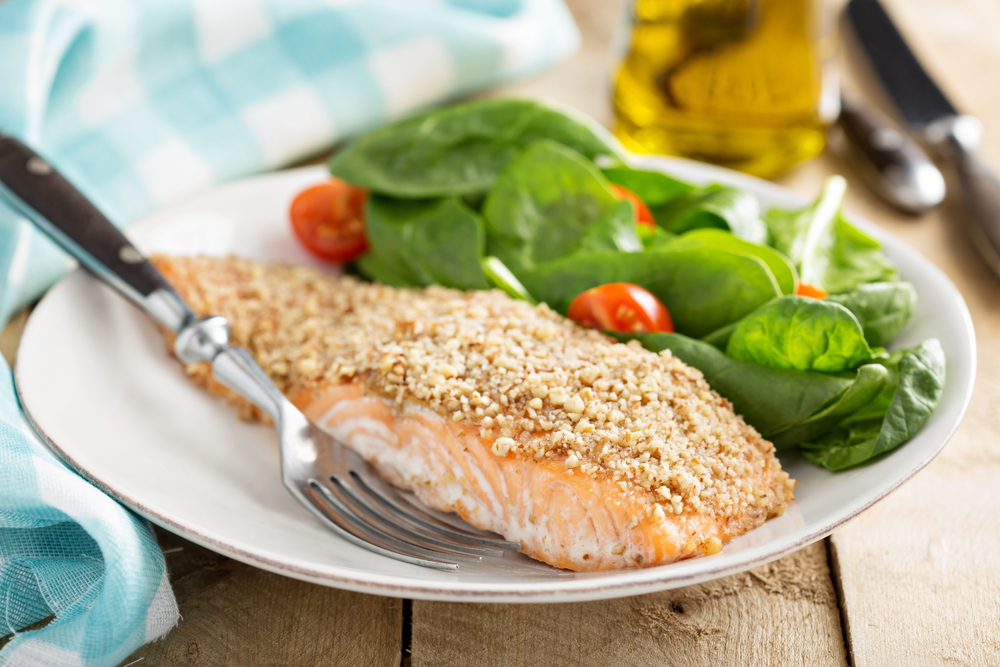 Roast salmon with Dijon and pecan crust
Serves 4
Ingredients:

Olive oil for greasing baking sheet
1-lb salmon fillet, pin bones removed
¼ plus 1/8 tsp salt, divided
2 tsp Dijon mustard
½ tsp honey
5 grinds black pepper
1 cup raw pecans, finely chopped
Lemon wedges, for serving
Instructions:
Preheat oven to 400 degrees F, and grease a baking sheet with oil. Place salmon on greased baking sheet skin side down, and sprinkle fish evenly with ¼ tsp salt.
In a small bowl, stir together remaining 1/8 tsp salt, mustard, honey, and pepper.
With a pastry brush, brush the top of the salmon evenly with the mixture.
Crust the surface of the salmon evenly with the pecans.
Bake just until the fish becomes opaque and flaky, about 13-15 minutes. Serve with the lemon wedges.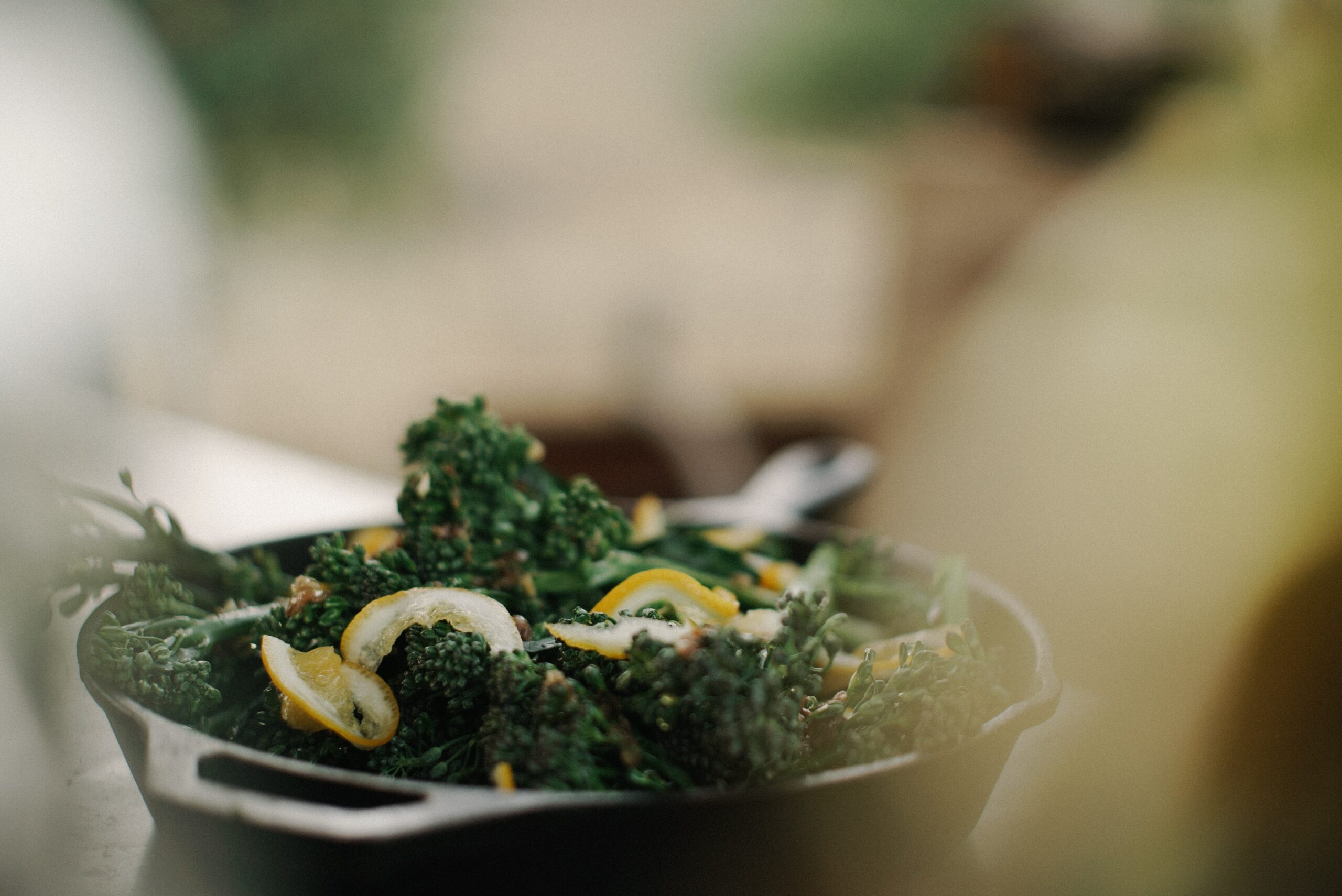 Steamed broccoli with lemon, toasted pine nuts, and extra virgin olive oil
Serves 2 (as a side dish)
Ingredients:
10 oz medium-sized fresh broccoli florets
1 TBSP extra virgin olive oil
¼ cup raw pine nuts
1/4 plus 1/8 tsp salt, divided
1 tsp fresh lemon zest
5 grinds black pepper
Instructions:
Bring a couple of inches of water to a boil over high heat in a medium saucepot fitted with a steamer basket. Once boiling, add the broccoli to the basket; cover the pot; and steam vegetables just until tender, yet still bright green, about eight minutes (do not over-cook).
Meanwhile, heat the oil in a small skillet over medium-low heat. Once warm, add the nuts and 1/8 tsp of the salt and cook, stirring occasionally, until just golden brown, about four minutes (watch carefully and do not let burn). Immediately pour the nuts and oil into a medium bowl.
Add the remaining salt, cooked broccoli, zest, and pepper to the bowl with the nuts. Toss with tongs, and serve immediately.
Beet and grapefruit salad with arugula
Serves 2 (as a first course)
Ingredients:
1 red grapefruit, cut into sections and juiced (about ¾ cup sections and 1 TBSP juice), divided
1 TBSP extra virgin olive oil
½ tsp honey
1/4 tsp salt, divided
1 cup fresh arugula
½ cup cooked sliced peeled beets
½ cup thinly-sliced fresh fennel
1/3 cup raw walnuts, lightly toasted
Instructions:
In a medium bowl, whisk together one Tablespoon of juice from the grapefruit, the oil, honey, and half of the salt.
To the bowl, add the grapefruit sections, arugula, beets, fennel, and remaining salt.
Toss well, and divide between two salad bowls.
Divide the nuts between them, and serve immediately.