3 Easy Does It Ideas for Breakfast (or For Breaking Your Fast)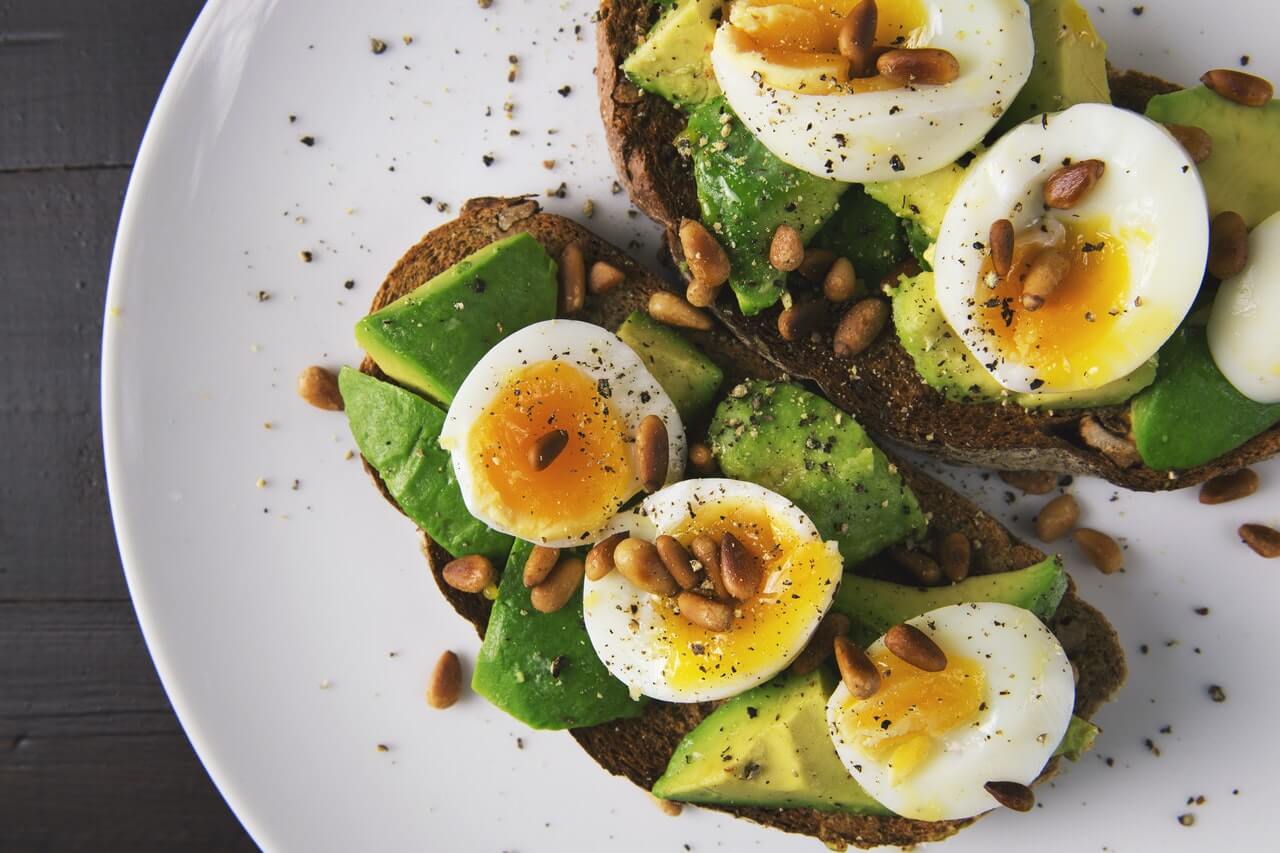 Most fasting plans focus primarily on when you eat rather than what to eat when you break a fast; it is worth keeping your goals in mind and avoiding a sudden binge on junk that doesn't nourish your body.
Breakfast is one of the most desired meals of the day or the most boring; it depends on how you look at this first meal and the willingness to try new things.
Whether you will be breaking a fast with your next meal or starting the day packed with a nutritious punch, these three meal options deliver in every bite. 
6-Minute Avocado & Hummus Toast

Upgrade your avocado toast with a thick layer of hummus and your favorite sprouted grain for a delicious meal that takes a few, simple minutes to prepare.  Add some everything bagel spices on top to kickstart your day to happy.
How to Make It
This tasty and straightforward 6-minute avocado toast is one of our favorite nutritious breakfast ideas—and is also a great way to break a fast.
PREP TIME 4 mins
TOTAL TIME 6 mins
SERVINGS 1
INGREDIENTS
1 Avocado mashed with slight chunks
1 slice of your favorite bread—we love Sourdough or Gluten-Free Bread lightly toasted
Salt & Pepper to taste
Optional: Sesame Seeds
Optional: 1 Radish thinly sliced
Optional: Cayenne Pepper
Optional: Halved or Sliced Poached Egg
INSTRUCTIONS
Toast bread in a convection oven or toaster
Top with a healthy hummus
Top with avocado, add as slices, or use a fork to create a chunky spread.
Top with your favorite toppings—we love salt, Pepper, Cayenne Pepper, sesame seeds, and even radish slices.
If you want a heartier meal—add a poached egg on top of the toast and serve all on a bed of fresh greens.
New Day Egg Salad

 Oh, the magic of eggs. So many ways to cook, serve, and enjoy them, and this tasty breakfast salad is no exception and the perfect way to start a new day.  There are infinite ways to tweak this to one's satisfaction, so let this recipe be your starting point.  Improvise and add more chopped veggies, cheese, and even nuts—no dressing is necessary, but feel free to add a splash of your favorite.  If this is your way of breaking a fast, perhaps just keep it simple and let your digestive track adjust more with ease.
How to Make It
Bowls like this make you fall in love with breakfast and the mornings. Some greens, a handful of veggies and a poached egg, and anything else you like makes it just right.
PREP TIME 10 mins
TOTAL TIME 15 mins
SERVINGS 1
INGREDIENTS
2-4 cups of salad greens—any mix, preferably with dark greens
1-2 poached eggs
Salt, Pepper, cayenne to taste
1 chopped small tomato
Optional: Salmon
Optional: Grated Parmesean or Cheddar or Goat Cheese
Optional: Chopped Jalapenos
Optional: Brewers Yeast
Optional Dressing
INSTRUCTIONS
Round up all ingredients
Heat a small sauce-pan with shallow water on medium-high heat
Prepare eggs for poaching by cracking into a small container while waiting for water to heat
Clean, and chop lettuce and veggies
Once water is ready, gently lower the egg into the water and cooks 2-3 minutes until the egg whites are well-cooked, leaving the yolk runny. Remove from water and rest on a plate or strainer to drain the water.
Prepare a bowl with the lettuce, veggies, and all of your delicious fixings, then add eggs on top.
Season to taste, serve, and enjoy!
Morning Matcha Green Tea Smoothie

 Want a kick, but not ready to go all out on coffee?  Try a refreshing and energizing smoothie that is low carb, low sugar, and uses green tea matcha powder for a tasty boost. Matcha is a superfood, a ritualized tradition in the far east and now loved around the globe. It is packed with antioxidants, vitamins and is considered an excellent substitute for coffee—associated with mental clarity and energy management, and mood regulation. All perfect states of being for a day well started.

How to Make It
They say drink your food and chew your drinks for the best digestive experience. This smoothie is a perfect blend of both, making it a refreshing way to guide your body into eating for the day or after a fast.
PREP TIME 2 mins
TOTAL TIME 5 mins
SERVINGS 1
INGREDIENTS
1 cup unsweetened milk, almond milk, coconut milk, or macadamia nut milk
¼ vanilla or chocolate protein powder
2 tablespoons of plain Greek yogurt
1/ tablespoon extra-virgin coconut oil
5 teaspoons of matcha green tea powder
1 teaspoon of vanilla extract or vanilla powder
½ cup of water
½ cup crushed ice
Optional: chia seeds
Optional: fresh spinach
Optional: avocado
INSTRUCTIONS
Round up all ingredients
Combine all ingredients into a high-speed blender
Blend until smooth, at least 30-60 seconds
Season with cinnamon sprinkles
Enjoy with a straw or sip for satisfaction.
Eager to eat, but not quite ready to break your fast?
Try these quick, wholesome snacks
Fast Bar(R)

 Perfectly sized and completely addicting, The Fast Bar actually allows you to extend your fast further—this is an intermittent fasters dream. Enjoy with a spot of tea or a cup of joe and the morning news, and all is well—the Fast Bar is also a popular post-fast-snack. Many choose to eat it twenty to thirty minutes before a full meal, thus, guiding their digestion back into full function and preventing overfeeding.
Bone Broth

 Pure sustenance. The bone broth tastes good and feels good as you drink, sip, or slurp its goodness into your body. Make it yourself or try one of the many new organic small-batch brands or programs that will make you fall in love with this simple, nutritious treat that you can enjoy, whether fasting or not. A caveat, while drinking bone broth when fasting is often suggested to sustain energy during a fast, pay attention to the results you are getting.  If you find your progress stalled, consider if you are spiking your insulin levels by sipping on bone broth all day. Instead, consider limiting the hours that you consume the broth into a condensed window.