Reading Time:
3
minutes
Immune Boosting Winter Drinks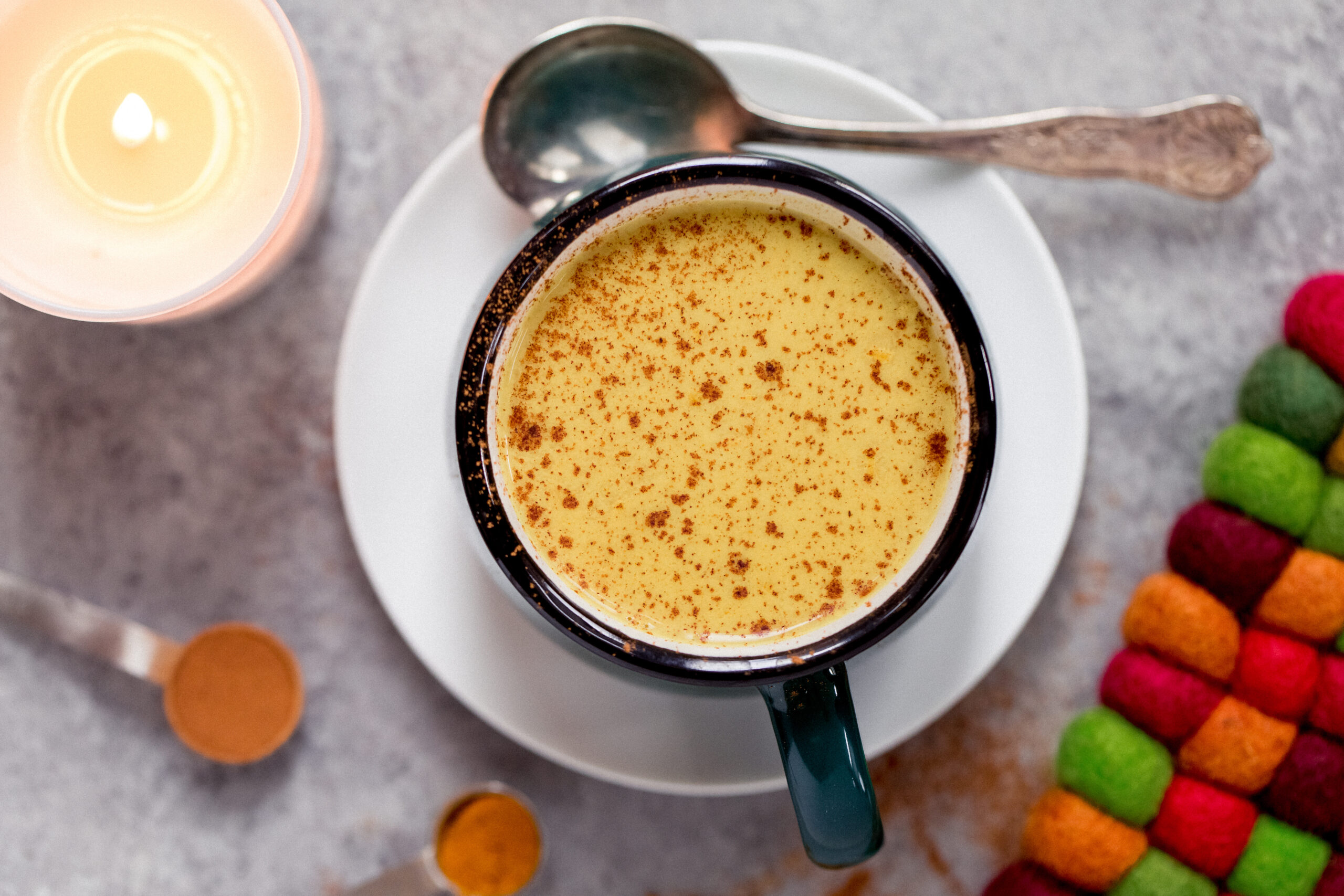 Looking for something warm and soothing to drink this winter? What about a drink that will also help keep you healthy during the winter months?
We gathered our favorite immune-boosting winter drinks to help you get a little immune support while sipping on a delicious drink.


Ginger Apple Tea
Ginger Apple Tea is naturally caffeine-free and contains several plant-based ingredients with powerful immune-boosting properties. Ginger and cinnamon are rich in antioxidants that can help reduce inflammation and keep your immune system strong. 
Honey also contains antioxidants and has antibacterial properties that may help your body fight off germs that can make you sick. Enjoy this tea over sliced lemon, which is a good source of vitamin C and can also help your immune defense.
Makes 2 cups
Ingredients
2 cups of filtered water
1 medium apple, cored and sliced
2 cinnamon sticks
2-inch piece fresh ginger root, thinly sliced
1 tbsp honey
2 lemon slices, for serving
Instructions
Place water, apple, cinnamon sticks, and sliced ginger in a small saucepan set over medium-high heat. Bring to a boil, then reduce heat to keep the mixture at a low simmer. Simmer for 10 minutes.

Remove from heat and pour the mixture through a fine-mesh strainer set over a measuring cup. Discard solids or save cooked apple slices for snacking.

Stir in honey, then pour tea into a serving cup(s). Add a lemon slice to each cup. Enjoy hot.
Nutrition Information
For 1 cup
Calories: 35
Protein: 0
Fat: 0
Saturated Fat: 0
Sodium: 0
Carbohydrate: 9 grams
Fiber: 0
Sugar: 9 grams
Creamy Spiced Coconut Tonic
Enjoy the health benefits of several immune-boosting spices in one mug of this Creamy Spiced Coconut Tonic. Turmeric contains curcumin, which is a natural anti-inflammatory compound with strong antioxidant properties. It's better absorbed when paired with black pepper and a source of fat, like the coconut milk in this recipe. Cinnamon, ginger, and nutmeg also contain antioxidants and add tons of wintry spice flavor.
Makes 2 servings
Ingredients
1 13.5-ounce can light coconut milk 
¾ cup of filtered water 
1 tsp turmeric
½ tsp cinnamon
¼ tsp ground ginger
⅛ tsp sea salt
Dash of nutmeg
Dash of black pepper
½ tsp pure vanilla extract
1 tbsp plus 1 tsp pure maple syrup
Instructions
Combine coconut milk, water, turmeric, cinnamon, ginger, sea salt, and nutmeg in a small saucepan set over medium-high heat. Bring to a simmer and reduce heat to maintain a low simmer for about 5 minutes.

Remove from heat and stir in vanilla extract and maple syrup.

Divide between two mugs. Top with a sprinkle of extra cinnamon, if desired. Enjoy hot.
Nutrition Information
For 1 serving (approximately 1 ¼ cup or 10-ounces)
Calories: 155
Protein: 0
Fat: 12.5 grams
Saturated Fat: 10 grams
Sodium: 13 milligrams
Carbohydrate: 10 grams
Fiber: 0
Sugar: 8.5 grams
Honey Cinnamon Matcha Latte
Matcha is finely ground green tea. It's rich in polyphenol compounds that display strong antioxidant activity in the body. Regular green tea consumption has been linked to protection against inflammatory diseases like heart disease, obesity, and diabetes. This latte also contains cinnamon and honey which, besides adding flavor and natural sweetness, are additional sources of immune boosting antioxidants. 
Makes 1 serving
Ingredients
1 ¼ cup unsweetened almond milk
¼ tsp ground cinnamon
1 tsp matcha powder
¼ cup boiling water
1 tbsp honey
Instructions
Place almond milk in a small saucepan set over medium heat. Heat about 5 minutes or until gently simmering. Whisk in cinnamon. If you have a handheld frother, use it to froth the warm milk.

While almond milk heats, place matcha powder in a small bowl and add boiling water. Whisk until matcha is dissolved and liquid is frothy. Add honey and whisk to dissolve.

Pour matcha mixture into a mug. Top with warm almond milk and garnish with an extra sprinkle of cinnamon, if desired. Enjoy hot.
Nutrition Information
Calories: 110
Protein: 1 gram
Fat: 3 grams
Saturated Fat: 0
Sodium: 156 milligrams
Carbohydrate: 20.5 grams
Fiber: 0
Sugar: 17 grams